Spring

Oil Seal Elements - Spring
Spring is a very important element in oil seal which usually is the critical factor to affect the force of oil seal assembled application. Therefore, high quality spring is able to enhance and improve oil seal performance.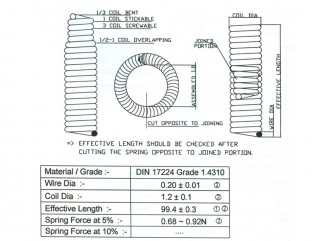 The reason why we are able to provide higher quality spring is mainly from the following 4 factors:

(1) High investment on working facility, like Japan KKS coiling machine, Germany WAFIOS coiling & joining machine, heat treatment furnace, Japan JISC spring loading tester, Italy LTF 2D optical profile projector, SPC software, and so on.
(2) Always use high quality wire steel material from Japan, Germany, and good Taiwanese company.
(3) Well trained people.
(4) With professional and experienced spring working practice for 35 years, we have our own know-how of spring working value to coordinate with diversified oil seal specification and required conditions.
Enquiring L&J, please advise the following information: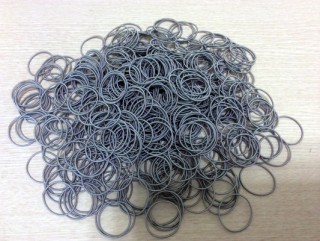 (1) Spring
inner diameter (ID), wire diameter, and coil diameter
or directly provide spring design drawing.
(2) Required
spring force
.?If cannot, we can give
suggested force value
according to the oil seal specification.
(3)
Wire steel material
, or suggestion from L&J.
(4)
Quantity
(important).
(5)
Special demand
, if you need, like spring test report is essential.
* To get quick response, please fill out the inquiry form in English.