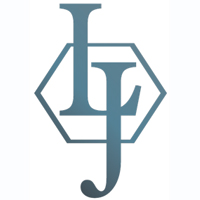 Company Profile
About L&J
Linda and Jason International Co., Ltd.(L&J) is a professional trading company located in middle Taiwan who mainly works on rubber-related products. For many years, we were devoted to product study and searching for very good factories to work with us so have built up a professional supply chain system in running our business. Through the coordination of L&J, the members in this supply chain system are tightly combined together and support to each other in order to achieve the best performance. This is why we can supply not only products but also professional ability of being a solution provider. When you look at L&J, please note that it represents a whole working system, not just a company.
---
Furthermore talking about our working system, L&J has two working systems which can be classified as core and subsidiary working system in order to meet diversified demand from customers in different fields. As regards to the core working system, L&J only works with good factories who is provided with the following basic conditions:
1.- Faithful and good coordination
2.- Professional in manufacturing ability and know-how
3.- Certificate of manufacture-related is necessary

Besides, what L&J good at is the ability of management, communication, and introducing other resources. Therefore, for a single factory, we usually can make up its weakness of those aspects to get a very good synergy. Sometimes there are 2~3 factories work for a common case, if need. L&J is the key to coordinate and to manage them together.

On the other hand, jumping away from traditional thinking, L&J always studies for new business model which could benefit buyer and seller together. We stand at customer's position and do our best to do what we can do for them. So, if there is any new idea to get this purpose, it would be our pleasure to discuss with you.

However, without trust, it is hard to achieve good and close business cooperation. In the inner sprit, what L&J sells is a kind of reliability and sincerity. We always do great efforts to offer the best price with good quality products to customers but not price competition because price competition usually lowers the ability of making good quality and service. Our target market focuses on customers who desire a trustworthy supplier with good ability and stable relationship like a real partner to honestly work on business together. So, with such kind of faith, fortunately L&J has gained a lot of supports and friendships from valuable customers in Russia, Japan, Malaysia, Indonesia, India, Pakistan, Middle East, Egypt, Germany, United Kingdom, U.S. and so on. In the future, we shall keep making progress on our products and business model expecting for growing up by correct attitude and great creativity to serve our customers.