Rubber Component Parts
Rubber component parts is very diversified to the design of working structure. The application of rubber component parts is widely stretch across to different industry. Sometimes, it is not only emphasizing to suit working conditions (compound rubber property) but usually also requires to combine with variety material.
---
L&J is professional in developing rubber parts with 4 kinds of good ability:

(1) Knowledgeable about property of compound rubber.
(2) Good ability at mold-making.
(3) Good ability at different process of mass production.
(4) Strict quality control process.

Furthermore, we especially are good at developing new design of rubber component part for customer. This is a process from zero to 100% which needs high integration and professional know-how in every details. So, since customized part is what we are good at, standard part is absolutely easier for L&J to make.

Enquiring L&J, please at least advise us essential information as:

(1) Drawing design or samples is required for customized. Exact specification is required for standard kind of rubber part like O Ring.
(2) Quantity (important).
(3) Specific demand, if you need, like working conditions, compound rubber property requirements, and so on.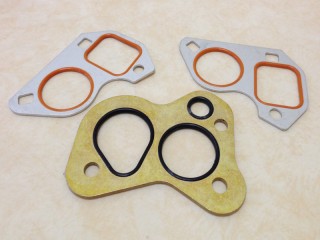 Well molding quality with flash less, tool mark less and easily to be trimmed manually.
Details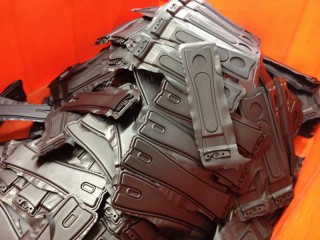 This is what L&J is good at. Here we would like to introduce some special cases we produced...
Details
O Ring Specification
All the O Ring SPEC we have.

Download
Rubber Components | Rubber Component Manufacturer - L&J
Located in Taiwan, Linda & Jason International Co., Ltd., since 2006, is a rubber component & rubber part manufacturer. L&J has the ability to supply excellent rubber component mold, including designing, drawing and making, manufacturing, mold-testing, dimension-measuring, thoughtful and well-communicating ability.
Besides rubber components such as o ring, x ring, oil seal and diaphragm, L&J also supplies rubber molding, compound rubber and rubber machinery with high-quality services.
L&J has been offering customers rubber components, molds and machinery based on years of seasoned experience, therefore each customer's demands are met.
View our quality products
Long Effective ACM
,
Silicone Cooling Sheet
,
Compression Cavity Mold
,
Compression Mold
,
Transfer Injection Mold
,
Injection Mold
,
O Ring
,
X Ring
,
O Ring Kits
,
Customized O Ring
,
Gasket and Packing
,
Boots and Bush
,
Customized Design of Rubber Parts
,
Oil Seal Trimming & Inspection Machine
,
Rubber Accessory Processing Machine
,
Engineering Plastic
,
Die Casting Molds and Parts
,
Motorcycle Chain and Industrial Chain
,
Compression Molding Machine
,
TYC
,
THP
,
Rubber Injection Molding Machine
and feel free to
Contact Us
.